Today we have a post about villainy. MWAHAHA! *maniacal cackle*
Once upon a time, Victoria tagged me (thank you!) for "Sunshine and Villainy" two unrelated (at the time) tags… one of which was Top 10 Villains.
I don't know if I have ten but here at least are half a dozen villains who I love to hate or hate to love or… ya know, something like that. Either the scariest, or the ones I go "IT'S COMPLICATED" (a.k.a. I kind of wish they weren't villains…). Because abject terror or mangled confused feels are both high compliments for villains.
I don't think a lot about villains, preferring to focus on the heroes, but these are a few who've made me think about them. Which means they must be pretty impressive in their villainy.
Warning: There may be spoilers for those who have not read Entwined, Orphan's Song, and Plenilune.
In no particular order, villains from page and screen . . .
FROM THE PAGE
Keeper (from Entwined by Heather Dixon)
Woo, boy, this character. O_O I'm the first to admit that for the first half+ of the book, I wanted him to be good. I liked this guy, and that in itself is kind of scary… Keeper is just utterly suave and smooth and dark and shadowy and mysterious and elegant. He would have made an amazing anti-hero, which meant I was rather surprised/sad when he suddenly turned all-out-villain. Of course then he was completely terrifying. I still have complicated feelings about this and am kinda torn, because yes he's creepy, but he was also kind of awesome and had great potential to be a different kind of character… It's probably the reason that though I loved this book a ton I haven't re-read it yet. I'm not sure I want to revisit that right now. But the fact remains that he's definitely a villain I've thought a lot about and is so well written.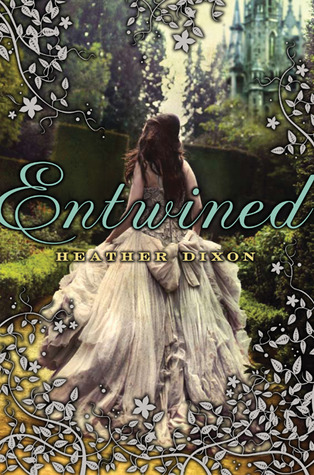 ---
Carhartan (from Orphan's Song by Gillian Bronte Adams)
Carhartan's a bit of a mystery, but he's a pretty scary fellow. The problem was, I started feeling like he had a shred of decency back there behind his darkness, and eventually the big reveal comes out that he used to be friends with certain good people and turned traitor. OW. The pain in my poor reader heart! Think Bucky-and-Captain-America levels of pain except worse because this Bucky is actually bad and not redeemed. Yeesh. So this was simultaneously a character that I loathed and yet felt for, a little. That takes some incredible writing skills, I tell ya. My emotions were a tangle for this book… I think I may be the only person who feels this way, but all you have to do to turn me into a wreck of emotions is say "Carhartan". (Whoops, shouldn't have told you that.)
---
Rupert de la Mare (from Plenilune by Jennifer Freitag)
So I wanted to like Rupert. I wanted him to be a Beauty-and-the-Beast type person, but the longer I read the book, the less possible that was. He's the kind of cold villain that literally freezes your blood. But he's just fascinating to read about! All the scenes he's in, they're just freezingly fascinating. I've hardly ever met as well-written a villain as this guy. His personality is incredibly overpowering and I just really liked reading about him even though he was terrifying. But I really didn't WANT him to be a villain! I wanted to love him but eventually I couldn't… So I think I'd have been quite disappointed in the book if it wasn't for a certain character whose name starts with D and ends with ammerung because that way I could pour all my love of a character into him and not be too disappointed that Rupert was bad. Not to mention that Dammerung and Rupert as facing off characters are magnificent together. Eeek. Rupert's just WOW in his villainy. I'm super impressed. Definitely a favorite on-page villain.
FROM THE SCREEN
Darth Maul (from Star Wars Episode I: The Phantom Menace)
Definitely the scariest Star Wars villain, and one of the scariest on-screen villain in the history of ever, in my opinion. I've been terrified of Darth Maul about as long as I can remember. His double lightsaber, always scowling, scary black and red alien with horns, his black cloak… Everything about him is creepy. Plus, as Victoria said, the lightsaber duel in The Phantom Menace has to be the best sword fight ever, so you've gotta give him credit for that… I don't know, he's just a villain you love to hate, and I know a lot of people aren't a fan of Episode I but it's a favorite of mine simply for the lightsaber duel. Here's a villain done right. *shivers*
---
Colonel Tavington (from The Patriot)
(THAT HAT THOUGH. O_O) This guy takes the cake for terrifying. …He would also literally take your cake. This guy is BAD. He goes around killing people without remorse and being perfectly level-headed and cool about it. He just gives me the shivers. The things he does are downright awful. Plus that British accent takes him to a whole new level of villain. Even his VOICE is creepy. He's utterly ruthless and that makes him terrifying. Also, he's scary with his hair both pulled back and out. Eeek. This guy's always been my standard for villains. Nothing redeeming about him, just coldhearted ruthless villainy.
---
Loki (from The Avengers)
Ah, Loki… Note that I'm referring to his role in The Avengers and leaving whatever his roles in the Thor movies might be out of it. (Because he's more of an anti-hero in Thor 2…) In The Avengers he's definitely a villain, but one that might be what is termed a sympathetic villain… He's got his own bad agendas but he's also being used and has his own fear and pain and that makes me feel for him (while at the same time, not being a fan of his villainous actions). He's also got great lines and is hilarious and fabulous AND he's literally always smiling. Now tell me that's not really cool and creepy. XD
How about you? Have you read/seen any of these villains? Do any make your top ten villain list? And who are your favorite nefarious types?