HI EVERYONE. NANO IS OVER AND I SURVIVED. More on that in a later post but right now BOOKS!
See, I know I just posted yesterday already. And I know I've been posting constantly for absolutely no reason except that I accidentally became one of "those" people who blogs all the time because apparently I'm addicted?
But ANYWAY that is neither here nor there and the point is that I've decided to hop on the Top Ten Tuesdays (by The Broke and the Bookish) bandwagon this week, because BOOKS and LISTS and because this week's prompt was too good to pass up.
And mostly because NaNo is over so I can think about books and reading again AND I'M JUST SO EXCITED AAAHH LET ME FLAIL AND HUG ALL OF THE BOOKS!
I've never done Top Ten Tuesday before but I've wanted to ever since I learned about it. IT LOOKS FUN. This week's prompt is Top Ten 2016 Debut Novels We're Looking Forward To.
I'm not doing debuts, just books I'm excited about, and I'm doing 12 because that's how many I know about coming out next year that I want to read, and I'm very much a rebel at this moment… But hey, a couple extra is cool, right?
Heeeere are the 2016-releases lovelies I'm looking forward to, roughly in order of publication date . . .
Yorien's Hand – Jenelle Leanne Schmidt (January 11, 2016)
Ever since reading Five Enchanted Roses, I've wanted more by this author, and I have an ARC for this one and there are dragons and am so excited to read it LET ME FLAIL.

The Goblin's Puzzle: Being the Adventures of a Boy with No Name and Two Girls Called Alice – Andrew S. Chilton (January 19, 2016)
I don't even know why I want to read this but I saw a review and it sounds fun and I don't even know but basically sign me up. Plus, that title? Total win.
A Spy's Devotion – Melanie Dickerson (February 9, 2016)
I. Am. So. Stupendously. Excited. About. This. Book. AD;LFKHALFKHSKDFH MY JOY AND INCOHERENCY KNOWS NO BOUNDS! Basically, it's Melanie Dickerson, who I always enjoy reading. And it's a regency romance, which I can enjoy occasionally–I may not be the biggest fan, but I do enjoy a Jane Austen here or a Georgette Heyer there… BUT GET THIS, IT'S AN ADVENTURESOME REGENCY WITH SPIES AND PLOTS AND THINGS AND BASICALLY I'M INSANELY EXCITED AND NEEEEED IT! ❤ Ahem. I . . . am kind of looking forward to this one if you can't tell . . . I also hear rumors of a cover coming soon and can't wait. 😀
Fridays with the Wizards – Jessica Day George (February 11, 2016)
I know, I haven't even read the first few in this series, but my sources say they are good so I want to, and look at that cover — doesn't it look fuuun?? GRIFFINS YAY.
Defying Shadows – Ashley Townsend (early 2016)
It's the sequel to Chasing Shadows which I reviewed, and I may have mentioned this one before but the release date got pushed back and anyway I'M SO EXCITED BECAUSE SEQUEL AND WILL.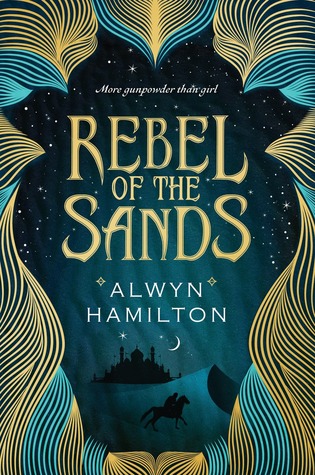 Rebel of the Sands – Alwyn Hamilton (March 8, 2016)
No idea. Totally blame Cait for this one. She mentioned it in her Top Ten Thirty-Four post today and it looked yummy because epic fantasy+Persian+gunpowder=yes please.
The Story of Kullervo – J. R. R. Tolkien (April 5, 2016)
Um. They're always "finding" old previous-version writings of Tolkien's and by now it feels slightly odd BUT HEY WHO CARES IT'S BY MY FAVORITE AUTHOR SIGN ME UP. It's supposed to be some earlier version of the story of Túrin, and also will have some of Tolkien's notes on The Kalevala so that sounds interesting…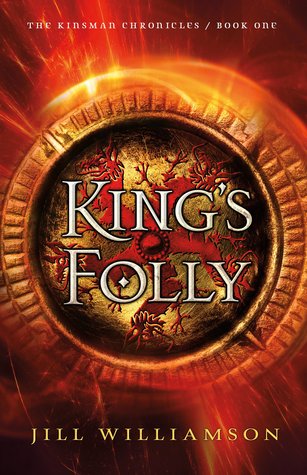 King's Folly – Jill Williamson (April 2016)
Because Jill Williamson is writing fantasy again which makes me enormously pleased, plus the Blood of Kings Trilogy was stupendous and a prequel series sounds cool. (And it will give me a marvelous excuse to reread aaall the Achan books! Yay!)

The Beautiful Pretender – Melanie Dickerson (May 17, 2016)
Sequel to The Huntress of Thornbeck Forest, I'm gargantuanly excited about this one BECAUSE IT'S THE MARGRAVE'S STORY AND HE WAS MY FAVORITE CHARACTER IN THE FIRST ONE AND HE GETS A STORY NOW AND ALSDJFLDKJ I CAN'T WAIT!!
Untitled (Stolen Crowns, #1) – Jessica Day George (2016)
I should probably actually read some more books by this author before I get excited about any more of them buuuut this one sounds yummy because it's about fairytale princesses who are grown up and living their Happily-Ever-Afters disappearing, so their kids have to save them, so BASICALLY YES.
The Bone Queen – Alison Croggon (2016)
This one is sliiightly cheating again, as it's a prequel to the Books of Pellinor series which has four books of which I've only read the first (so far), but this is a prequel about Cadvan WHO IS ONE OF MY FAVORITE CHARACTERS OF EVER AND THIS IS A WHOLE BOOK ABOUT HIM?? So I obviously have to be insanely excited about this. Yes.
Five Magic Spindles (Summer 2016)
Which we don't even know who the stories will be by or what they will be about (except, in some vague sense, Sleeping Beauty…) but it's clear that I'm dying to read this already despite all of that. Go figure.
***
There's my list! 🙂
What books are you excited about coming out next year? Any of these? Are any new to you?
Also I will be back again as soon as my brain becomes less scattered, with tales of my (possibly) most insane NaNo yet and all of that good stuff.
HAPPY DECEMBER! *frolics happily in the snow on my blog because that's probably the only snow I'll see this winter*